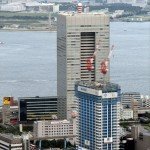 "We are going to consider all options that will improve the value of our company," said CEO Taro Shimada after the vote.
Before the vote chairman Satoshi Tsunakawa had said: ""We want to achieve our own vision of becoming, by ourselves, an active contributor to resolving global issues such as climate change, and reforming the company, rather than selling ourselves to a foreign buyout fund and asking them to do it for us."
The activist shareholders pushing for the buyout plan include Effissimo Capital Management and 3D Investment Partners of Singapore, Farallon Capital Management of San Francisco and  Oasis Management of Hong Kong.
Today's vote is regarded as advisory and not legally binding and only required a majority vote. A binding vote which would require a bigger majority will not be taken until 2023.
The Japan government,  which has in the past shown support for Toshiba's struggle with the activists, could intervene on grounds of national security because Toshiba's infrastructure product portfolio includes nuclear power generation